Luxurious Andel Homes
Opulence meets Paradise.
The Homes are now ready for Guests.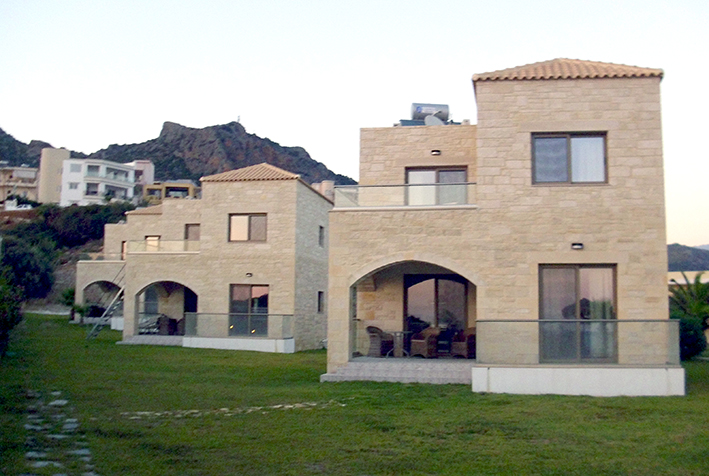 All 3 homes are now completed and ready for guests. They feature 2 bedrooms upstairs sleeping 2 people in each. A bathroom upstairs and one downstairs.
Downstairs features a light filled open plan kitchen dining living room ideal for entertainment and relaxation.
- 200 euro per night for couples
- 300 euro per night for families
All 3 houses have wifi, air-con, full kitchen, terraces and balconies, shared swimming pool with direct sea views and beach access.
These Homes are Luxurious Beachfront Accommodation.
These private, tranquil and self contained luxury homes awaits your stay.
With a shared pool and directly facing the  Mediterranean Sea what else do you need.
---
Conditions of holding a booking
A one night non-refundable deposit is required on all accommodation bookings.
Note if the booking is cancelled this deposit is non-refundable.